The PlayStation 5 and PlayStation 5 Digital Edition will be available in Lebanon this year.
We have confirmed pricing, exact release dates, specifications and much more. So here's everything you need to know about Sony's next-gen consoles.
PS5 and PS5 Digital Edition alternatives
PlayStation officially unveiled the PS5 design for the first time during its Future of Gaming event in June 2020, surprising everyone by announcing not just one but two consoles.
There will be a standard PlayStation 5 and a PS5 Digital Edition without a 4K Blu-ray disc drive. And while Xbox is doing something similar with the Xbox Series X and disc-less Xbox Series S, PlayStation's approach is slightly different in that the internal tech specs of both its models are identical.
Its design is sleek and bold, with predominantly white flourishes on a launch PlayStation for the very first time.
Other generations over the years have added white models later, but have always been black or grey at launch.
PS5 price
As we rightly guessed before the September PlayStation Showcase event, the PlayStation 5 will be priced at $999. The Digital Edition should cost $100 less but is not available in Lebanon.

It will be available on Kelchi.com at a special price: 899$ with a Free Game
Or 949$ with a free additional DualSense Controller.

The PS5 is exactly the same price as its flagship rival, the Xbox Series X. The Digital Edition is $100 more than the Xbox Series S, however. Although it is better specified, for sure.
PS5 design
Both PS5 models look essentially the same – with just the drive slot (and resulting bump) the difference aesthetically.
It is a sleek-looking console, with curves and, while the PS5 looks great standing up, it can also be able to be laid horizontally.
PS5 controller (DualSense)
Alongside the new machine(s) are a range of accessories. The DualSense controller, plus a charging dock, headphones, HD camera, and the return of a media remote will all be available at launch.
As for the next-generation controller, DualSense, it marks the first deviation in a long time for Sony's controllers, which have long been called DualShocks.
That's not the only thing that's changing, either – the DualSense features a radical new design language for Sony, that matches the consoles.
The array of buttons hasn't changed much, although the controller has upgraded high-definition haptic feedback which should make traditional rumble settings look antiquated.
The controller also has adaptive triggers for the first time, meaning that it catches up to the Xbox controller in many ways. It's even going to have built-in microphones so that you can chat with friends without a headset, in theory.
We also know that the PS5 will support your old DualShock 4 controllers from the PS4 but only in a limited way. They'll work when you play PS4 games on the new hardware, but not with PS5 games, which are ideally going to be taking advantage of DualSense's new features if they can.
PS5 specs
We now know an awful lot about the PS5 thanks to a deep dive on the console that appeared online in March and subsequent announcements and details.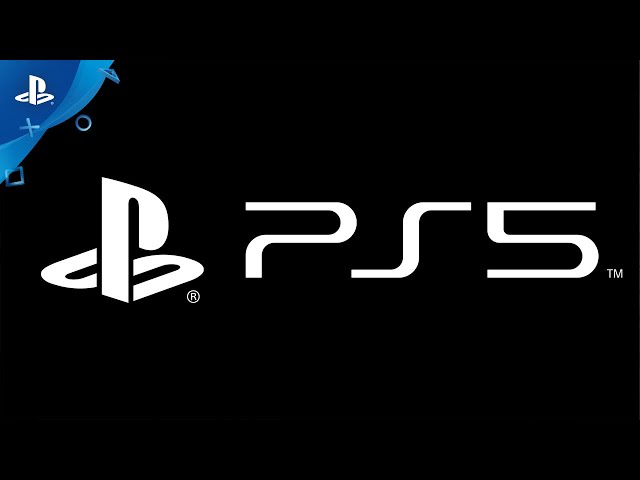 Here are the PS5 specs in full:
CPU: 8x Zen 2 Cores at 3.5GHz (variable frequency)
GPU: Custom RDNA 2 – 10.28 TFLOPs, 36 CUs at 2.23GHz (variable frequency)
Memory: 16GB GDDR6/256-bit RAM, 448GB/s
Storage: Custom 825GB SSD
Expandable storage: NVMe SSD Slot, USB HDD support
Optical drive: 4K Ultra HD Blu-ray
Processor and RAM
The new console has an eight-core CPU based on AMD's 7nm process and is similar to the Zen 2 Ryzen PC processors.
The custom chip features eight Zen 2 Cores clocked at 3.5GHz (although capable of variable frequency). And, in terms of memory, it sports 16GB of GDDR6 RAM, with 10GB running at 560GB/s and 6GB at 336GB/s.
GPU and ray-tracing
Its GPU is based on AMD's Radeon Navi microarchitecture (a custom RDNA 2 chip), and supports ray tracing, which is hardware rather than software-led.
It is capable of a huge 10.28 TFLOPs (compared to the Xbox Series X's 12 TFLOPs) and features 36 custom cores clocked at 2.23GHz (again with variable frequency)
The PS5 will be capable of 4K 60fps gaming natively, with support for up to 120fps (presumably at lower resolutions). That being said, PlayStation claims that resolutions could even reach 8K sometime in the future.
Storage and SSD
Storage is provided by a solid-state drive (SSD) rather than the traditional hard drive tech used in PS3 and PS4. Loading games and pulling assets in-game will be much faster.
The storage size 825GB – a touch less than the quoted 1TB in the Xbox Series X. Presumably, this is the free space on a 1TB drive after system software, etc.
There's an expandable NVMe SSD Slot for an extra SSD so you could easily add another drive into the PS5. There is also the option of connecting an external drive though, thanks to USB support – this was also available on the PS4 of course.
The data throughput speeds are also impressive at 5.5GB/s (Raw), but typically 8-9GB/s of compressed data.
The included storage 825GB storage doesn't seem like a lot when you consider that even PS4 Pro enhanced games can take up more than 100GB apiece (just look at Read Dead Redemption 2, for example, which weighs in at a minimum of 99GB).
Anyone who has swapped the HDD in the PS4 with an SSD equivalent will already know about some of the speed benefits, but the PlayStation 5 will combine notably faster data transfer speeds with on-board processing to make this even quicker still.
To demonstrate, Cerny used a modified version of Marvel's Spider-Man in a 2019 demonstration. On the PS4, the fast travel loading cut screen logs in at around 15 seconds before Spidey appears at his new destination. On a PS5 devkit (at the time hidden inside a nondescript PC-style tower) it took 0.8 seconds.
Another neat feature that will make great use of the PlayStation 5's SSD will be "Activities". You will essentially be able to restart a game at a specific level or race straight from the homescreen. You won't have to load the entire game up first.
3D Audio
Audio hardware will be improved through the AMD chipset. It includes a custom unit for 3D sound that promises significant audio improvements over current and previous-gen machines, presenting a natural surround effect in normal headphones.
You can check out the potential of 3D Audio in this demo of Sony's own 360 Reality Audio – just make sure you are listening through a pair of headphones.
4K Blu-ray
The standard PS5 continues PlayStation's tradition of coming with a disc drive. What's more, while Sony ignored 4K Blu-ray for PS4 Pro, it has reversed that decision for PlayStation 5.
The Digital Edition naturally does not have a physical media drive.
PS5 user interface
The PlayStation design team has outlined that the PS5 will have a new user interface that has received a "100 per cent overhaul" from the PS4's.
"As it's UI it's practical first, but it's a whole new visual language and a complete rearchitecting of the user interface," said PlayStation's VP of UX design, Matt MacLaurin, on a LinkedIn post in June. The post has since been taken down, but his comments suggest that we could see something far from familiar.
PS5 backward compatibility and cloud gaming
One of the big confirmed features is complete backward compatibility with PS4 games. But unlike the Xbox Series X, not all of the existing games will be compatible. In the March 2020 "Road to PS5" presentation, Mark Cerny said: "Almost all the top 100 PS4 games will work on PS5 at launch". That's a little disappointing.
However, it has been revealed that, like on the Xbox Series X, many games bought for the PS4 will come with a free upgrade to the PS5 version when you upgrade. This is down to the publishers, but many, such as EA and CD Projekt Red, have committed to the idea.
As for cloud gaming, Sony's PS Now is still an ongoing project – with 100s of games available for PS4. So we doubt the company will turn its back on the service anytime soon.
Indeed, the PS Now is reportedly in the process of being improved and repackaged (and made cheaper). As Cerny said during his first Wired interview: "We are cloud-gaming pioneers, and our vision should become clear as we head toward launch."
A deal with Microsoft to switch Sony gaming services to its Azure cloud servers could even see latency and other tech features of PS Now improve greatly in the coming year. Certainly, Sony does not want Google Stadia nor Microsoft's own Cloud Gaming with Xbox Game Pass Ultimate to snatch the cloud gaming market without a fight.
The gaming giant's CEO believes that PS Now can become a bigger deal in the face of such rivalry: "We've actually achieved a lot, and probably a lot more than people realise," Ryan told CNET. "Our intent is to build on those learnings and really look to try to take PlayStation Now to the next level later this year and then in the years to come."
Also compatible with PS5 will be existing PlayStation VR headsets.
Source: Pocket-Lint